Ancient Philadelphia
Ancient Philadelphia
Ancient Philadelphia is located on the Cogamis River in western Asia Minor, about 80 miles east of ancient Smyrna. Philadelphia was known for its variety of temples and worship centers. Today, Philadelphia is known as the Turkish city of Alasehir. Due to a series of ancient earthquakes, there isnít much left of ancient Philadelphia, and archaeology is limited to foundation stones and a few Roman columns.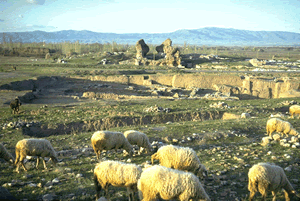 © www.BiblePictureGallery.com; Under license policy. View our Copyright Notice.
Like this information? Help us by sharing it with others. What is this?