Ancient Thyatira
Ancient Thyatira
Ancient Thyatira is located in Western Turkey about 42 miles inland from the Aegean Sea. The ancient city was known for its textiles and dyeing trade, evidenced by a number of artifacts and inscriptions from the various guilds of wool workers, linen weavers, tanners, and dyers. One of the dye merchants in Thyatira was Lydia, mentioned in Acts 16:11-15.
Today, Thyatira is known as the bustling city of Akhisar. The archaeological remains of ancient Thyatira are located within a fenced-off city block right in the heart of Akhisar.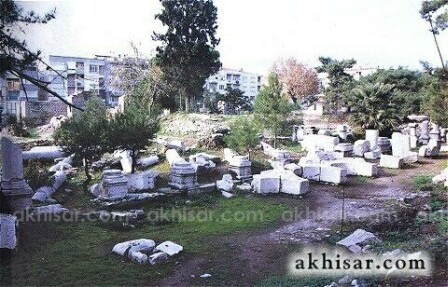 © 2006 Akhisar.com; official tourism website. View our Copyright Notice.
Like this information? Help us by sharing it with others. What is this?