Ancient Thyatira
QUESTION: Ancient Thyatira
ANSWER:
Ancient Thyatira is located in Western Turkey about 42 miles inland from the Aegean Sea. The ancient city was known for its textiles and dyeing trade, evidenced by a number of artifacts and inscriptions from the various guilds of wool workers, linen weavers, tanners, and dyers. One of the dye merchants in Thyatira was Lydia, mentioned in Acts 16:11-15.
Today, Thyatira is known as the bustling city of Akhisar. The archaeological remains of ancient Thyatira are located within a fenced-off city block right in the heart of Akhisar.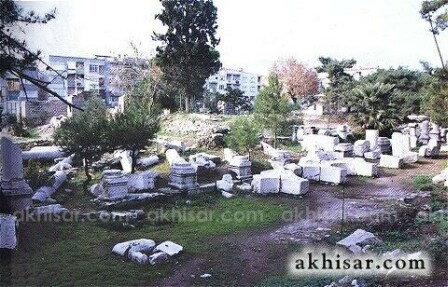 © 2006 Akhisar.com; official tourism website. View our Copyright Notice.
WHAT DO YOU THINK?

- We have all
sinned
and deserve God's judgment.
God
, the Father, sent His only Son to satisfy that judgment for those who believe in Him.
Jesus
, the creator and eternal Son of God, who lived a sinless life, loves us so much that He
died
for our sins, taking the punishment that we deserve, was
buried
, and
rose from the dead
according to the
Bible
. If you truly believe and trust this in your heart, receiving Jesus alone as your
Savior
, declaring, "
Jesus is Lord
," you will be saved from
judgment
and spend eternity with God in heaven.
What is your response?
Yes, today I am deciding to follow Jesus
Yes, I am already a follower of Jesus
I still have questions