Galilee Boat
QUESTION: Galilee Boat
ANSWER:
The Galilee Boat (also known as the "Jesus Boat") was discovered by local Galilean residents in January 1986. During a major drought at the Sea of Galilee, two brothers noticed a distinct oval shape in the recently-revealed mud. Representatives of the Israel Department of Antiquities, who were also noting the emergence of previously unknown harbors along the drought-stricken shoreline, checked it out and confirmed that it was the remains of an ancient fishing vessel.
What happened next was remarkable. Working around the clock, the Galilee Boat was exhumed from the mud over an eleven-day-period in a painstaking process that preserved the fragile remains. The boat was wrapped in a polyurethane shell and then immersed in a special tank of water to avoid quick disintegration. Finally, over a period of years, the rotten wood was replaced with a special wax underwater. Ultimately, through a process of gradually raising the water temperature over a period many months, the wax-filled shell was removed from the tank and placed on display. To date, multiple studies have placed the ancient vessel at 100 BC to 100 AD. The structure and features of the Galilee Boat are consistent with the fishing boats mentioned throughout the Gospel accounts of the New Testament.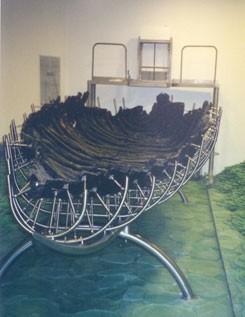 © 2009 AllAboutGOD.com; View our Copyright Notice.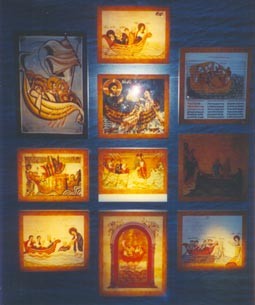 © 2009 AllAboutGOD.com; View our Copyright Notice.
For more information, we recommend the
Jesus Boat Museum
.
WHAT DO YOU THINK?

- We have all
sinned
and deserve God's judgment.
God
, the Father, sent His only Son to satisfy that judgment for those who believe in Him.
Jesus
, the creator and eternal Son of God, who lived a sinless life, loves us so much that He
died
for our sins, taking the punishment that we deserve, was
buried
, and
rose from the dead
according to the
Bible
. If you truly believe and trust this in your heart, receiving Jesus alone as your
Savior
, declaring, "
Jesus is Lord
," you will be saved from
judgment
and spend eternity with God in heaven.
What is your response?
Yes, today I am deciding to follow Jesus
Yes, I am already a follower of Jesus
I still have questions